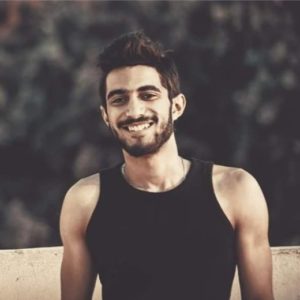 Shady Habash was an Egyptian photographer and filmmaker who died in May 2020 in the Tora Prison in Egypt. Shady was held for over two years in unlawful pre-trial detention for simply being associated with a music video of Ramy Essam. His violent arrest was followed by three days of torture and 800 days of confinement in a situation of particular vulnerability in one of Egypt's most notorious prisons for their poor healthcare and inadequate sanitation. In his last letter from October 2019, Shady expressed his struggle and called for support: "I need your support, to not die." The circumstances of his death are unclear although Egypt's public prosecutor reported that he had died after mistakenly ingesting hand sanitizer distributed in prison to prevent COVID-19. When an individual dies in state custody, as in the case at hand, there is a presumption of state responsibility. AGL believes Shady's death has been caused by the failure of prison authorities to ensure Shady with timely access to a doctor and suitable health. On 12 May 2020 Avant-Garde Lawyers representing artist Ramy Essam submitted Shady's case to the United Nations Special Rapporteur on Extrajudicial Executions, Agnès Callamard. The submission called Ms. Callamard to intercede with the Egyptian authorities in order to have the circumstances and causes of Shady Habash's tragic death in custody fully investigated and to ensure that those responsible for it are promptly brought to justice. 
Intervention Team:
International Representation: AGL
Liaison: Ramy Essam
Communication: Sanni Kahilainen
Translators: Kelsey Waxman and Sana Sekkarie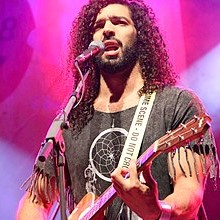 Ramy Essam is an Egyptian musician who received the Václav Havel Prize for Creative Dissent (2019). He is best known for his performance in Tahrir Square in Cairo during the Egyptian Revolution of 2011. His song Irhal, in which then Egyptian president Hosni Mubarak was urged to resign is referred to as the anthem of the revolution and was selected in 2011 by Time Out as the third-most world-changing song of all time. As a result of his music and activism, on 9 March 2011 Ramy was arrested and held in custody for four hours, during which he was beaten and tortured. His songs were banned in Egypt, he was threatened on national TV by high-level public officials and forbidden to perform public shows. In 2014 Ramy arrived in Sweden seeking a better and freer environment to create and perform his music. In 2018 Avant-Garde Lawyers succeeded in detangling a complex immigration issue regarding his legal status in Sweden and obtained a favorable decision from the Swedish Migration Agency. 
Intervention Team:
Legal Strategy and Case Management: AGL
Liaison : Val Denn (CEO Val Denn Agency)
Local Immigration Lawyer: Nicklas Dahlbeck (Stockholms Advokatbyrå)
Partner Organisation: Artistic Freedom Initiative (AFI)
Special note of thanks to Sanjay Sethi (Sethi and Mazaheri, LLC) and Mattew Covey (CoveyLaw).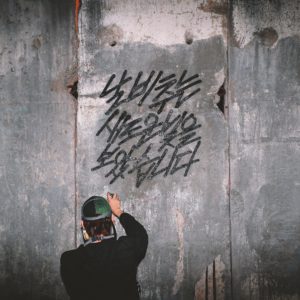 On 6 June 2018, Memorial Day in South Korea, Korean artist Taeyong Jeong (HIDEYES) spray-painted remnants of the Berlin Wall at Berlin Square in Seoul. This was done to celebrate the April 2018 inter-Korean Summit, a first step towards reconciliation between North and South Korea in eleven years. On 27 August 2018, Mr. Jeong was charged with destruction of public goods, under Article 141 of the Korean Penal Code. A civil lawsuit was also lodged against him. AGL argued for the first time in a court of law that graffiti is a form of social and political commentary deserving of protection under Korean constitutional law, and international human rights law. Through this case, AGL created an important legal precedent which extends the space for free expression to graffiti. 
Intervention Team:
Legal Strategy and International Representation: AGL
Case Coordinator: Prof. Kyung-Sin Park
Criminal Defense: Hong-Seok Yang (lead lawyer); Teri Kang (second lawyer), Yigong Law
Civil Litigation Attorney: Teri Kang
Written Submissions: Andra Matei
Expert Testimonies: Kyoungmi Oh, Don Karl, Katia Hermann
Translators: Hyun-soo Lim, Kay Lee
Partner Organisations: PEN America, Artists at Risk Connection (ARC)
Special note of thanks to Dr. Klaus Lederer, Senator for Culture and Europe in Berlin who kindly agreed to submit an expert opinion in favor of the defendant before the Court in Seoul and to Veit Rieber from the Senate Department for Culture and Europe for their wisdom and unfaltering support for this case.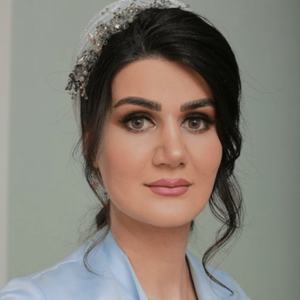 Iranian singer, poet, and human rights activist Sahar Ajdamsani had to flee Iran to escape persecution and a heightened risk of action by Iranian authorities as a result of her collaboration with global artists on the song "Quarantine World". Sahar is an incredibly talented and courageous artist and activist who dared to use her voice to call for peace and advocate for human rights. Art is used by her as a tool to express powerful social and political messages which travel far across borders and cultures unifying her audience. AGL curated a case strategy to ensure relocation to a safe haven. Sahar received legal assistance through the immigration lawyers in our network. The AGL team was in constant contact with Sahar throughout the process and referred her to relevant psychosocial resources.
Intervention Team:
Legal Strategy and Case Management: AGL

Localised Legal Advice:

Alberto Pasquero and Viktor Riad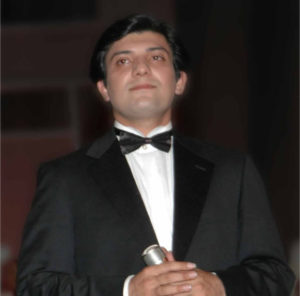 Sajad Sepehri is an Iranian musician, professional singer and poet. While in exile in Albania, Sajad was unable to enjoy his fundamental rights including the right to travel, to gain from his artistic activity or to freely create or perform his music. Manifold legal issues in Sajad's case required an elaborate intervention strategy and a pluridisciplinary team of very committed experts who worked through the complexities of his right to exit Albania and emigrate safely to the Netherlands. 
Read Sajad's biography here.
More info on Sajad's website. 
Intervention Team:
Legal Strategy and Case Management: AGL
Case Coordinator: Ali Reza Kazemi (Director, Institute for Social Sciences and Humanities) 
Local Immigration Lawyer: Thomas van Houwelingen (Everaert Advocaten)
Partner Organisation: Artistic Freedom Initiative
Special note of thanks to ProBono Connect, VU University  Amsterdam, Erinda Meli ( Albanian Ministry of Justice), Claudia Bonamini ( Jesuit Refugee Service), and Marieke van Eik (Oliveira Prakken law firm).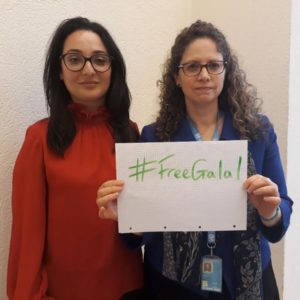 Galal is the author of the books Chairs Factory (Masna'a El Karasy) published in 2015 and Colorful Prison (Segn Bel Alwan), 2017. He has written many lyrics for renowned Egyptian musician Ramy Essam – who is an important figure of the 2011 Revolution movement in Egypt –  among them one of his biggest hits Segn Bel Alwan. Most recently the two  collaborated on the hit song Balaha. The song criticises the current state of the economy and levels of corruption in Egypt. Two days after the release of Balaha, on 28 February, Egyptian Minister of Culture Enas Abdel Dayem publicly denounced El-Behairy on live television, specifically noting the book of poetry, The Finest Women on Earth. Three days later, on 3 March, he was arrested at the Cairo airport and his family did not know of his whereabouts for a full week until he appeared before the High State Security Prosecution. He exhibited signs of severe beating and torture. The Prosecution ordered him to undergo a forensic medical examination, however, the findings of the examination have yet to be shared with either the public or his lawyers. AGL started an urgent appeal procedure before the UN Working Group on Arbitrary Detention among other actions at the international level. Read the communication here.
Read more about Galal's case here:
Intervention Team:
Legal Strategy and International Representation: AGL
Liaison: Sanni Kahilainen and Ramy Essam
Criminal Defense: Mokhtar Mounir
Partner Organisation: Perpetuum Mobile
Special note of thanks to the UN Special Rapporteur on Cultural Rights, Karima Bennoune for her continuous support, and to Artists-at-Risk Connection for their tireless work on this case.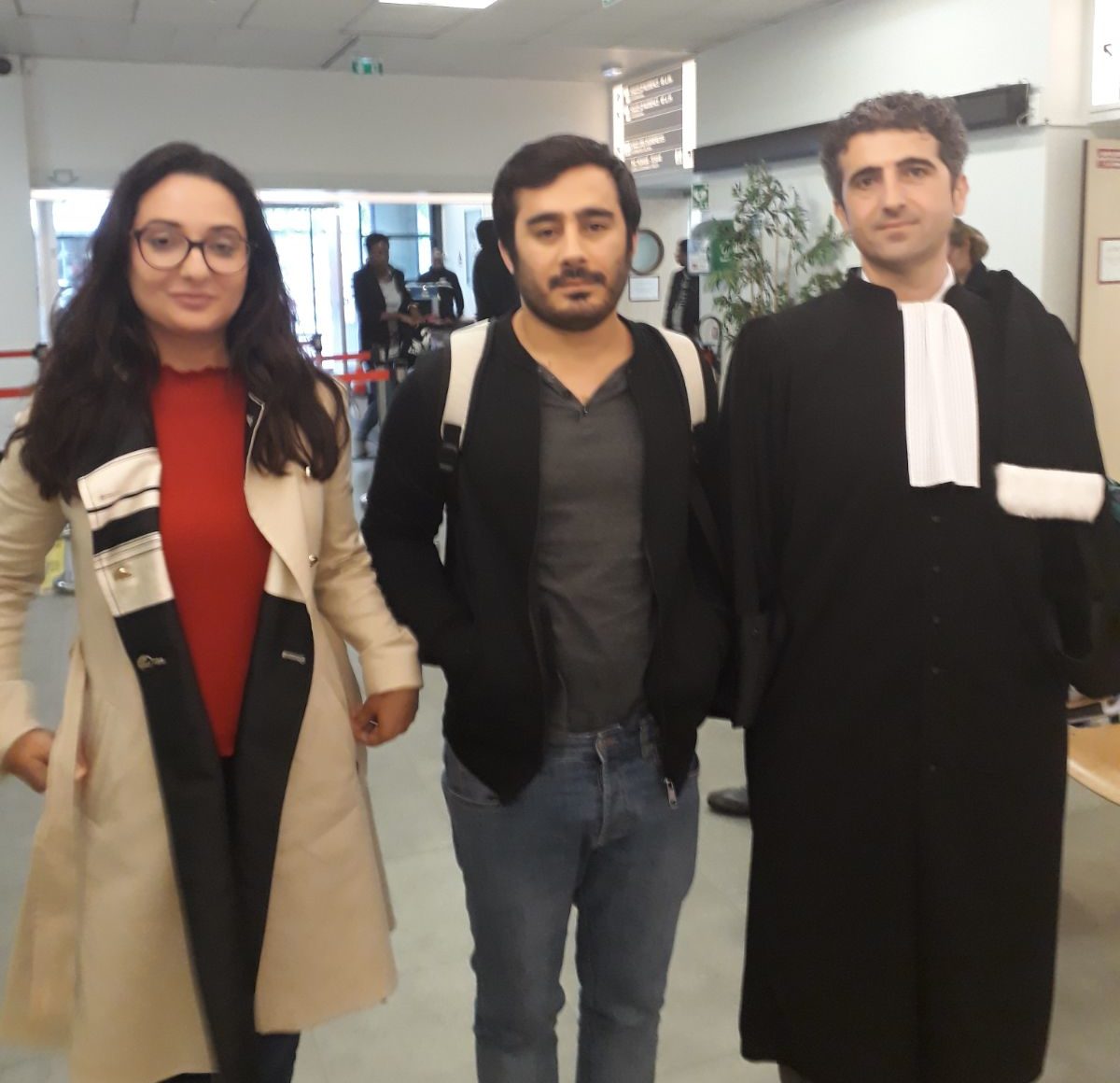 Ferhat Temel is a musician of Kurdish origin from the Tunceli Province in Turkey. After the tentative coup d'état in 2016, Ferhat fled Turkey and arrived in France where sought asylum. In Turkey, Ferhat performed in a music group called "Umuda" ("Hope").  Umuda's songs touch on political and social issues regarding the Kurdish minority in Turkey which has led its members to be persecuted repeatedly by the Turkish authorities. Ferhat was harassed, beaten and placed in police custody numerous times following non-violent and lawful performances at rallies, political meetings and social gatherings such as Newroz, International Women's Day and Labour Day.In addition to his politically and socially engaged music, Ferhat also experienced threats and persecution for his refusal to perform military service. Ferhat claims to be a conscientious objector and refuses to carry a weapon on the grounds of freedom of thought, conscience, and religion.
His asylum claim was initially rejected by the French authorities but thanks to Avant-Garde Lawyer Umit Killinc's perseverance a final decision of the French Asylum Court (CNDA) from 3 October finally granted Ferhat the refugee status.
Intervention Team:
Legal Strategy and Case Management: AGL

Immigration Lawyer: Umit Kilinç