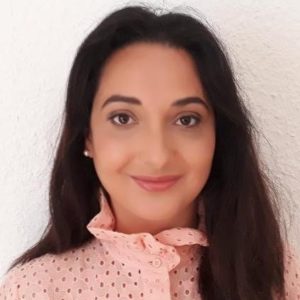 Andra is a human rights lawyer specializing in freedom of expression. Prior to founding Avant-Garde Lawyers, she practiced at the European Court of Human Rights (ECtHR) where she assessed ways in which national judicial authorities upheld the rights of applicants in hundreds of cases. Alongside legal practice, Andra has lectured in human rights, French constitutional law, refugee law, freedom of expression at, among others, the Paris Bar School, the Global Campus of Human Rights in Venice, Italy, and NYU in Paris. In 2016 she designed and delivered the first in-house course on freedom of artistic expression at the ECtHR. She is the creator of "Brancusi v US", a trial reenactment and first-of-its-kind event performed at the Strasbourg Court with a cast of lawyers and judges. In 2017 she founded the Speak Truth to Power Project, a platform which uses theatre and role-play to challenge legal professionals to reflect on their own work from the victim's perspective. Before training as a lawyer, Andra worked for the Asia-Europe Foundation in Singapore, and as a researcher and consultant in her areas of expertise. A graduate of the University of Bucharest, Andra holds a master's degree in human rights from the European Inter-University Centre in Venice and a diploma in comparative law from the International Faculty of Comparative Law in Strasbourg. In 2011 she received the Eiffel Scholarship of Excellence awarded by the French Ministry of Foreign Affairs.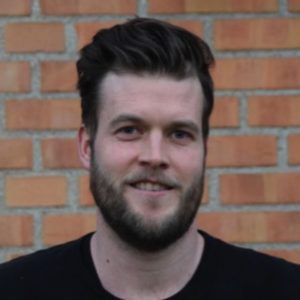 Magnus Ag is an international human rights and freedom of expression advocate. He is the founder and director of Bridge Figures, a digital human rights project amplifying cultural diversity and creative expressions for social change. Previously he worked for Freemuse, a CSO defending and promoting the right to artistic freedom worldwide. Prior to joining Freemuse in 2015, Magnus spent five years with the Committee to Protect Journalists in New York, rising to become the organization's Assistant Advocacy Director. He has led or participated in missions to Bangladesh, Morocco, Pakistan, Russia, Turkey and Zimbabwe, as well as Brussels, Geneva, New York and Washington DC, advocating for freedom of artistic expression at local and global levels. He also worked for the Danish Ministry for Science, Technology and Innovation and in 2007, he developed the first social media campaign for the Mayor of Auckland, New Zealand. Magnus advises AGL on network growth and the status of artistic freedom in the world. He holds a bachelor's and a master's degree in political science from the University of Copenhagen. Follow Magnus on Twitter: @AgMagnus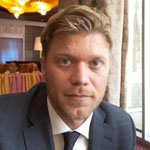 A lawyer by training, Andrzej has worked as a lawyer at the European Court of Human Rights before joining the UN peacekeeping mission in the Democratic Republic of the Congo, where he served for several years as an analyst, human rights researcher and eventually political officer. In 2015 he became Head of Cabinet for the Head of the UN Mission in Libya, and since 2017 works as Adviser to the Human Rights Commissioner at the Council of Europe. His work has also taken him to China, Uganda, Rwanda, Tunisia, Luxembourg and Poland. He specializes in international human rights law, peacekeeping, UN human rights mechanisms, and freedom of expression, and advises AGL on international law, Africa, Middle East, China and South Caucasus. A graduate of Adam Mickiewicz University in Poznań (Poland), Andrzej holds a master's degree in human rights and democratization from the European Inter-University Centre (EIUC) in Venice, Italy. He speaks fluent English, French, German and Polish.
---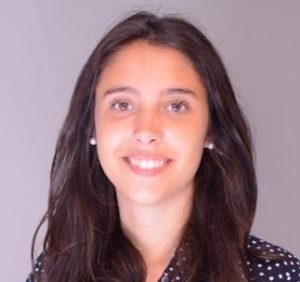 Federica is an advocate of intellectual property rights, who makes the protection of creative processes, ideas, expressions and artworks, a personal objective. She currently works as Legal Counsel for a scale-up company in the field of FinTech, where she is in charge of the legal strategy. In this disrupting industry Federica has managed to merge two of her biggest passions: Intellectual Property Law and Innovation. With the knowledge mastered in the field of Intellectual Property Law during the LLM at Copenhagen University, she often advises young start-ups on IP strategy and assets protection. With a bachelor degree in European Law conferred at Aberystwyth University, Federica matured in a truly international environment. During her exchange at Utrecht University, Federica focused her studies on comparative human rights and gender studies. Her research surrounding cultural rights alongside her personal interest in the creative industry have brought her closer to the field of art law, protection of artistic expression and finally to Avant-Garde Lawyers where she looks after AGL's social media and communication strategies. Federica's studies and working experiences have taken her to Italy, the United Kingdom, the Netherlands and Denmark, where she is currently based. Connect with Federica on LinkedIn: linkedin.com/in/federica-erilmi-790408a5