There can be no greater difference than between a judge and an artist and yet it is the duty of the judge to reconcile law with unconventional art. The way art is judged in a courtroom, shapes the way it is largely perceived and appreciated by the society. And yet, how informed are judges and lawyers in art theory and form? On what grounds do they speculate about artistic merit and motive?
 "Art on Trial" is a series of workshops for lawyers designed and delivered by the AGL Director Andra Matei from 2016 for a period of three years.
Read Andra's article about the significance that the European Court of Human Rights attaches to the protection of artistic expression and the ways in which its case-law regulates the dynamics between artistic freedom, public morals and "the feelings of others".
Annie Armianova, ECtHR, Staff Development and Training Officer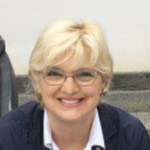 Andra is a passionate and dedicated human rights lawyer who not only is a continuous learner but also an excellent trainer. Her workshop "Art on Trial" provoked a general admiration among her colleagues. She remained devoted to training even after she had left the Court and returned on two occasions to run this very much appreciated workshop. There are very few specialists on this topic and even fewer are ready to teach on it. If you are a young human rights lawyer and have the opportunity to enroll in her workshops, do not miss it.
Elena Dodonova, Administrator, Media and Internet Division, Council of Europe                   
Participant, "Art on Trial, Workshop for Lawyers" series at ECtHR, May 2016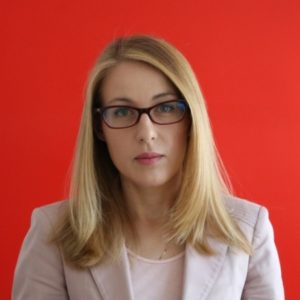 A rare and brilliant course comprehensively covering a variety of legal aspects of the freedom of artistic expression. Well-structured and interactive, it provides a broad overview of cases where artworks happened to be subject of assessment in court, with a special focus on the reasoning provided in judgments. The course engages participants in critical conversations about the nature and mission of art, the role of artistic expression in democratic societies and its contribution to public debate and, most importantly, about the criteria that would be adequate and effective to balance this important freedom against other human rights and freedoms in the case of conflict. Highly recommended!
Sabrina Wittman-Puri, Senior Lawyer, European Court of Human Rights
Participant, "Art on Trial, Workshop for Lawyers" series at ECtHR, May 2016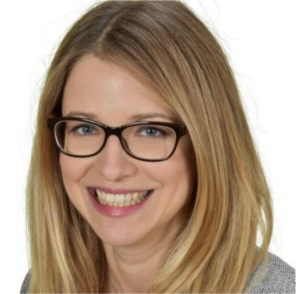 Andra's seminar "Art on trial" is characterized by a refreshingly different approach on how to view the right to freedom of artistic expression. Andra is an absolute expert in the field! Not only did we discuss the Court's pertinent case-law, but we also learned of other Supreme or High Courts' case-law of different countries, both Council of Europe member states and non-member states. I particularly appreciated this "look outside the box". The seminar encompassed just the right balance between self-study reading materials, input from Andra, and vivid discussions among the participants. In conclusion, I found it highly enriching and very useful for my work at the Court. 
What participants said in their assessment forms >>
"The thematic of the workshop was very interesting and I congratulate the coach to raise awareness on artistic freedom. The course was very well structured, and Andra gave a clear and intriguing presentation."
"The coach organised a very interesting discussion; asked stimulating questions; presented very interesting cases, particularly those from the domestic systems; mentioned a lot of interesting examples also simply from the art field without a legal case being attached to it; had impressive knowledge and understanding of the subject matter."
"This was one of the few useful courses I had at the Court. It finally provided the complex review of very interesting topic, went beyond the ECtHR jurisprudence, sparked debate and made me thinking. I would like to see many more such courses. WELL-DONE"
"It would be great if the coach could give the workshop again, I know there were many colleagues interested but it was fully booked."
"It was very exciting and thought provoking! Thank you!"
Would you be interested in an audience-specific course on freedom of artistic expression, designed and delivered by AGL? You are welcome to contact us at contact@avantgardelawyers.org.