To deliver our work we rely on the generosity of a wide range of pro bono partners consisting of leading law firms, lawyers, academics, translators, art critics and professionals willing to provide their expertise free of charge. We are deeply grateful for their brilliant contribution and commitment to AGL's mission to safeguard the rights of artists. Here below, we would like to present some of them.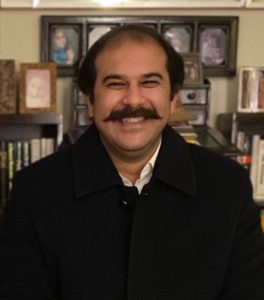 Suleman is an advocate of the High Courts based primarily in Islamabad, with an LLM in International Human Rights from the University of Sussex. He runs an independent practice and co-founded Fair Trial Defenders, a legal aid cell offering free services to litigants, particularly in criminal law. His focus includes representing prisoners on death row and advocating for the rights of migrant workers both in Pakistan and abroad. Suleman's work reflects his commitment to justice, ensuring fair trials, and defending the rights of vulnerable individuals. 
Suleman has been working with AGL to provide assistance to Afghan artists exiled in Pakistan. His legal acumen and quick thinking have been a great asset to AGL's work in the region.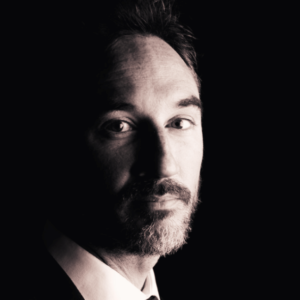 Alberto is a lawyer and an academic. He currently teaches international humanitarian law at the State University of Milan. After working for UNHCR at the Territorial Commission for the Recognition of International Protection in Trapani, since 2019, he has his own law firm in Torino supporting asylum seekers and refugees obtaining protection and permits of stay in Italy. He also cooperates with the law firm Fabrique mainly on international law matters, including EU research projects. Previously he worked on war crimes and organized crime in the Balkans. Among other things, he was a trial observer for the OSCE in Pristina, an official of the Special Prosecutor's Office in Kosovo on behalf of the European Union, and a coordinator of European projects in the field of the fight against corruption and organized crime in Belgrade. His empathic approach in addition to broad competencies truly distinguishes Alberto and makes him a key member of the AGL network. His contribution and guidance to Iranian singer and activist Sahar Ajdamsani have moved the case forward and opened new avenues for the artist to access safety and an increased sense of security.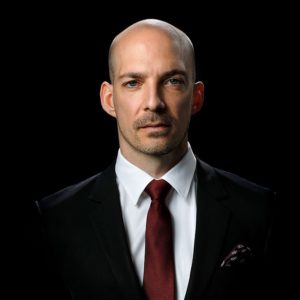 Niklas is a graduate of the Swedish Judge Program. In 2017 after a two-year stint at District Court, he decided to change career paths and join Stockholms Advokatbyrå, an immigration law firm in Stockholm. Committed to defending the rights of those most vulnerable, Niklas, had realized that by putting at use his knowledge gained on the bench, he could be of more use to those less fortunate. Niklas is a proud avant-garde lawyer who was very responsive and collaborative when AGL reached out seeking pro bono assistance for the case of Egyptian singer Ramy Essam.

Thomas studied both Law and French Language & Culture at Leiden University. As a lawyer, he specializes in employment-based immigration. His application work includes work and residence permits for highly skilled workers as well as sponsor registration applications. He advises both large international companies, small businesses and non-governmental organizations such as AGL. Thomas is equally known for providing advice on complex international private law issues in cases of ancestry, nationality and naturalization. Thomas's pro bono work on the case of Iranian musician Sajad Sepehri has been impeccable, showing impressive knowledge and commitment to both Sajad's case and AGL's mission.
---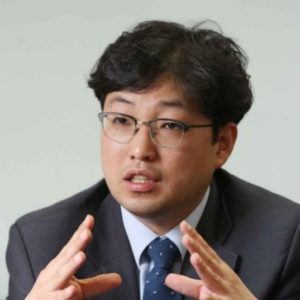 Hongseok Yang is a Korean lawyer specializing in criminal litigation in Korea and devotes himself to various public interest cases, especially those involving freedom of expressionand privacy. As the head of the Public Interest Law Center for 'People's Solidarity For Participatory Democracy' (PSPD), a non-governmental organization working on promoting people's participation in government decision-making processes and socio-economic reforms, his efforts have led to a number of monumental court judgments concerning the freedom of expression.
He graduated from Hanyang University's College of Law and passed the Korean bar exam in 2004. In 2007, he completed his apprenticeship with the Korean Judicial Research and Training Institute of the Korean Supreme Court. Since then, he has worked as a lawyer for the Korea Legal Aid Corporation and as a public defender for the Suwon District Court. He is currently a senior partner at Yigong, the leading law firm specializing in public interest law and one of the most recognizable criminal lawyers in South Korea. Despite his high profile and busy agenda, Hongseok did not hesitate to take on Taeyong's case and represent him in a highly-mediatized jury trial. Hongseok has worked countless hours pro bono, strategizing and researching alongside AGL to defend Taeyoung. 
---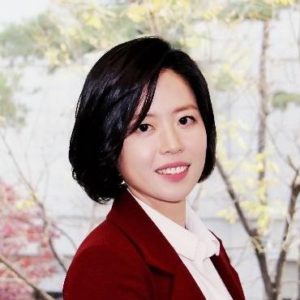 Teri Kang is a Korean lawyer specializing in litigation cases involving migrants, multicultural families, privacy and freedom of expression. She works on public interest litigation and serves as a legal advisor of the Public Interest Law Center for 'People's Solidarity For Participatory Democracy' (PSPD), a non-governmental organization that promotes people's participation in government decision-making processes and socio-economic reforms.
A graduate of Seoul National University's College of Law, she passed the Korean bar exam in 2010 and completed her training as an apprentice for the Korean Judicial Research and Training Institute at the Korean Supreme Court in 2013. Afterward, she worked as an attorney for the Amorepacific Corporation Group and as a litigator for an international trade law firm before opening her own law office. Since 2019, she is working at Yigong, the leading law firm specializing in public interest law.
Terri is a second-chair in Taeyong's criminal trial and represents him in his civil trial in Seoul. Terri's collaboration with AGL includes more than 7 months of notable pro bono work. 
---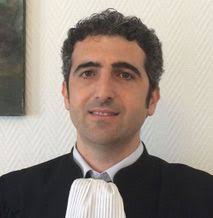 A former lawyer of the Registry of the European Court of Human Rights, Umit is a human rights lawyer specializing in freedom of expression and immigration law. A professor at the University of Strasbourg, Ümit  has published extensively in the field of human rights, Turkey and the European Convention of Human Rights and is often invited to speak at events in his areas of expertise. Umit took on the case of Kurdish musician Ferhat Temel pro bono and represented him before the highest asylum court in France with utmost dedication and skill.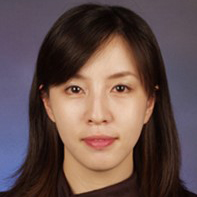 Kyoungmi is an art historian currently completing her Ph.D. in digital cultural policy at Seoul National University of Science and Technology. Kyoungmi works at the Artists'Labor Association, an organization protecting and promoting safe creative environments for artists. Prior to her current assignment she worked for five years at the Center for the Theory and Culture of Women. Kyoungmi is part of the defense team for Terry Jeong. Her expert testimony in court has played a crucial role in the positive outcome of the case. 
---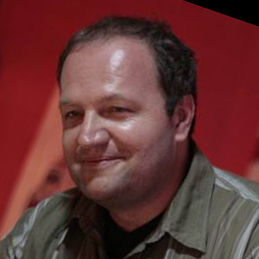 Don Karl aka Stone is a graffiti writer, author and publisher. He started to write graffiti in 1983, as one of the first writers in Germany. In 1986, he published his first book on train writing "Die Züge gehören uns" (The trains belong to us) with Heyne Verlag. Many books and articles have followed since. Over the years, he has participated in and curated various international urban art exhibitions and projects, such as Cubabrasil and White Wall Beirut. His ongoing project Arabic Graffiti, resulted in three books and countless exhibitions, events and collaborations in Lebanon, Egypt, Tunisia, been active in internet, Jordan, France and other countries. He is part of the Homeland Hackers, The Arabian Street Artists. He has extensive professional experience as a publisher and currently runs From Here To Fame Publishing and is partner at On The Run. Don was an expert witness in the case of Terry Jeong.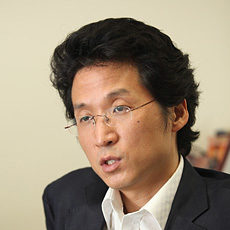 K.S. Park is one of the founders of Open Net Korea, and has written academically and , free speech, privacy, defamation, copyright, international contracting, etc. (quoted in Freedom House report, New York Times). He has given expert testimonies in high-profile free speech and privacy cases concerning Minerva, the internet real name verification law, the military's seditious book blacklisting, the newspaper consumers' boycott, and Park Jung-Geun the one jailed for retweeting North Korean government twits. K.S. Park was the case coordinator for Terry Jeong's case.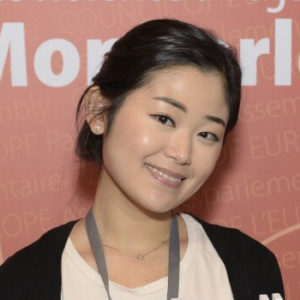 Hyun-Soo is the 2019 Robina Fellow at the European Court of Human Rights, sponsored by the Orville H. Schell, Jr. Center for International Human Rights. She is a recent J.D. graduate of Yale Law School, where she focused her studies on international law and human rights. Hyun-Soo was born in South Korea and raised in Canada. She joined the defense team for Terry Jeong as a translator.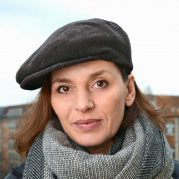 Katia Hermann is a French German independent art historian, writer, curator and cultural manager. Born 1971 in Paris, she studied cultural management at ESIAG (Ecole Supérieure Internationale d'Art et de Gestion) in Paris (1991-1994) and received her MA in history of modern and contemporary art at Université Paris I Panthéon-Sorbonne in 1997. Katia Hermann's main focus are thematic exhibitions of modern and contemporary art. Among others, she managed the exhibits at the Expo 2000 in Hanover, Germany and curated exhibitions at the Kulturstiftung Schloss Britz, the House of World Cultures, the Freies Museum and alternative art spaces. Katia was an expert witness in the case of Terry Jeong.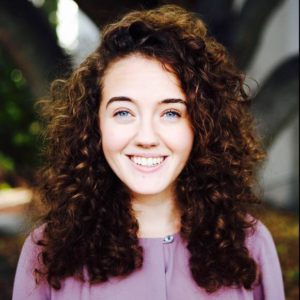 Kelsey Waxman is an international human rights researcher, analyst, and translator with a focus on the Middle East and North Africa. Most recently, Kelsey worked on European and Mediterranean migration and asylum policy advocacy with the United Nations High Commissioner for Refugees (UNHCR) in Malta. Kelsey holds a Masters in Refugee and Forced Migration Studies from the University of Oxford, Linacre College (2019), and a Bachelor's in History and Arabic Language and Literature from the University of California, Berkeley (2016). She is based in Chicago, Illinois, and speaks English, French, and Arabic.  Kelsey joined AGL team for Shady Habash as a translator. Her impeccable language skills made her work an essential asset for the team.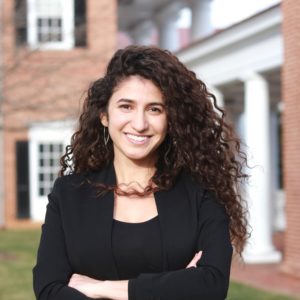 Sana is a Security Studies master's candidate at Georgetown University. She received her Bachelor of Arts from the University of Virginia and has worked as a Syria researcher for Atlantic Media and the University of Virginia's Department of Politics. Sana was a translator from Arabic to English for the Shady Habash's case. Her rapid reaction to urgent translation requests helped the AGL team to move forward with the case in due time.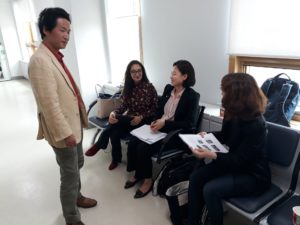 To help us better achieve our goals, we have built a network of public interest lawyers committed to the delivery of legal services at no fee or at substantially reduced fees to artists of limited means.