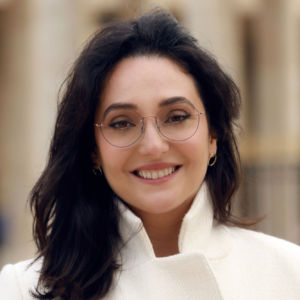 Andra is an art law lawyer practicing in Paris. Prior to founding Avant-Garde Lawyers, she worked at the European Court of Human Rights where she assessed the ways in which national judicial authorities upheld the rights of applicants in hundreds of cases. Alongside legal practice, Andra lectures in human rights strategic litigation, artistic freedom and the rights of artists. She regularly teaches Art on Trial, a course for case-lawyers at the Strasbourg Court and is the founder of Speak Truth to Power Project, a platform that uses role-play to challenge legal professionals in international courts to reflect on their work from the plaintiff's perspective. Andra holds a Master's degree in Human Rights from the Global Campus of Human Rights in Venice and a postgraduate diploma from the International Faculty of Comparative Law in Strasbourg. In 2011 she was awarded the Eiffel Scholarship of Excellence from the French Ministry of Foreign Affairs and in 2021 she received the Pro Bono Prize of the Paris Bar and the Quebec Bar.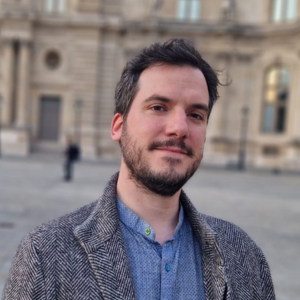 Arnaud Behety is an architect practising in Paris, who graduated from École Nationale Supérieure d'Architecture de Strasbourg. He honed his craft through studies at prestigious institutions, including École Nationale Supérieure d'Architecture de Paris-Belleville and Universitatea de Architectura si Urbanism Ion Mincu in Bucarest.
Arnaud is renowned for his innovative design approach, with a portfolio showcasing exceptional projects. His award-winning scenography for "Hamlet" stands as a testament to his creative prowess. His transformative concept for "Hamlet" reimagined the Elsinore Castle as a dynamic, scene-stealing character, earning him top honours in a national scenography competition organized by the Lowendal Foundation in Bucarest. As an active contributor to architectural discourse, Arnaud serves on the editorial committee for "Chronique COMPA," a platform for insightful architectural discussions. Arnaud is also a contributory author for the publication (Esthétique des Structures) of the Association Architecte-Ingénieur Ingénieur-Architecte with a chapter entitled "Le projet architectural dans l'espace vidéoludique, le cas de la ville de Midgar dans FF7″.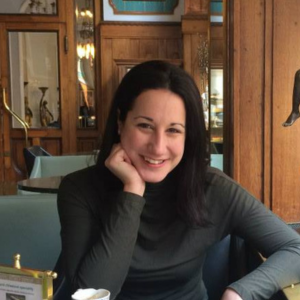 Vicky Alyssandraki is a Lecturer in Scandinavian Literature at the University of Strasbourg. A polyglot with expertise in nine languages, Vicky holds degrees in Law from the Universities of Athens and Paris I. Panthéon-Sorbonne, and in Nordic Languages and Civilisations from the University of Strasbourg. Vicky has done extensive work in the domain of asylum assistance for refugees with TAMAM, a non-governmental organisation based in Lund, Sweden. She has also worked as a lawyer at the European Parliament. Additionally, she has worked with the UNESCO to coordinate projects on the revitalisation of indigenous languages in the Arctic region. At the same time, she has taught Nordic Literature and Art at several universities across France. Her linguistic versatility extends to her translation work, encompassing Swedish, Icelandic and Finnish literature into Greek and French.