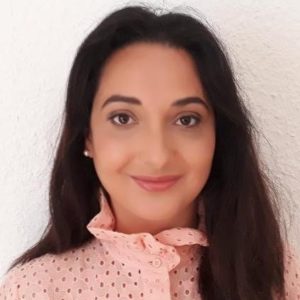 Andra is a human rights lawyer specializing in freedom of expression. Prior to founding Avant-Garde Lawyers, she practiced at the European Court of Human Rights (ECtHR) where she assessed ways in which national judicial authorities upheld the rights of applicants in hundreds of cases. Alongside legal practice, Andra has lectured in human rights, French constitutional law, refugee law, freedom of expression at, among others, the Paris Bar School, the Global Campus of Human Rights in Venice, Italy, and NYU in Paris. In 2016 she designed and delivered the first in-house course on freedom of artistic expression at the ECtHR. She is the creator of "Brancusi v US", a trial reenactment and first-of-its-kind event performed at the Strasbourg Court with a cast of lawyers and judges. In 2017 she founded the Speak Truth to Power Project, a platform which uses theatre and role-play to challenge legal professionals to reflect on their own work from the victim's perspective. Before training as a lawyer, Andra worked for the Asia-Europe Foundation in Singapore, and as a researcher and consultant in her areas of expertise. A graduate of the University of Bucharest, Andra holds a master's degree in human rights from the European Inter-University Centre in Venice and a diploma in comparative law from the International Faculty of Comparative Law in Strasbourg. In 2011 she received the Eiffel Scholarship of Excellence awarded by the French Ministry of Foreign Affairs.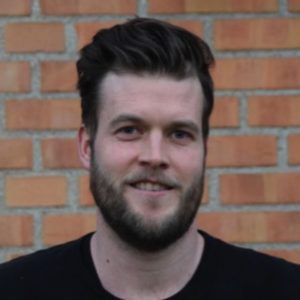 Magnus Ag is an international human rights and freedom of expression advocate. He is the founder and director of Bridge Figures, a digital human rights project amplifying cultural diversity and creative expressions for social change. Previously he worked for Freemuse, a CSO defending and promoting the right to artistic freedom worldwide. Prior to joining Freemuse in 2015, Magnus spent five years with the Committee to Protect Journalists in New York, rising to become the organization's Assistant Advocacy Director. He has led or participated in missions to Bangladesh, Morocco, Pakistan, Russia, Turkey and Zimbabwe, as well as Brussels, Geneva, New York and Washington DC, advocating for freedom of artistic expression at local and global levels. He also worked for the Danish Ministry for Science, Technology and Innovation and in 2007, he developed the first social media campaign for the Mayor of Auckland, New Zealand. Magnus advises AGL on network growth and the status of artistic freedom in the world. He holds a bachelor's and a master's degree in political science from the University of Copenhagen. Follow Magnus on Twitter: @AgMagnus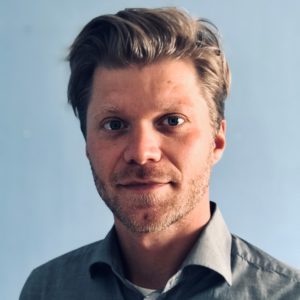 Andrzej worked at the European Court of Human Rights in Strasbourg before joining the United Nations peacekeeping operation in the DRC, first as an analyst and a human rights officer and later as a special assistant to the head of mission. He was later appointed head of office of the head of the UN political mission in Libya. He currently works as an adviser to the Commissioner for Human Rights at the Council of Europe. Andrzej's work has taken him to various parts of wider Europe, Africa, Asia and the Middle East. He specialises in human rights law and diplomacy and in international relations. He holds a law degree and a degree in human rights and democratisation. He speaks Polish, English, French, German and Russian.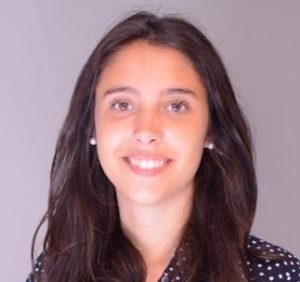 Federica is an advocate of intellectual property rights, who makes the protection of creative processes, ideas, expressions and artworks, a personal objective. She currently works as Legal Counsel for a scale-up company in the field of FinTech, where she is in charge of the legal strategy. In this disrupting industry Federica has managed to merge two of her biggest passions: Intellectual Property Law and Innovation. With the knowledge mastered in the field of Intellectual Property Law during the LLM at Copenhagen University, she often advises young start-ups on IP strategy and assets protection. With a bachelor degree in European Law conferred at Aberystwyth University, Federica matured in a truly international environment. During her exchange at Utrecht University, Federica focused her studies on comparative human rights and gender studies. Her research surrounding cultural rights alongside her personal interest in the creative industry have brought her closer to the field of art law, protection of artistic expression and finally to Avant-Garde Lawyers where she looks after AGL's social media and communication strategies. Federica's studies and working experiences have taken her to Italy, the United Kingdom, the Netherlands and Denmark, where she is currently based. Connect with Federica on LinkedIn: linkedin.com/in/federica-erilmi-790408a5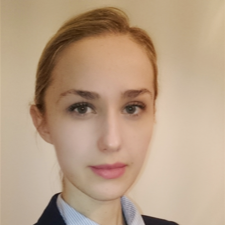 Marijana is a lawyer specializing in constitutional law, human rights, and intellectual property. She has worked at the European Court of Human Rights in Strasbourg, and as a lawyer at the Austrian Constitutional Court, in Vienna. A top graduate of the University of Vienna, Marijana has refined her academic education at Harvard University, Essex University, and Georgetown University where she focused her LLM studies on fundamental rights and freedoms of vulnerable groups. Marijana is a passionate lawyer, inclined to ponder hard questions regarding the law as a tool for justice both on individual and systemic levels. In fall 2020 she will finish her bachelor studies in philosophy. Marijana started her legal fellowship at AGL on 1 July 2020 with the generous support of Georgetown University.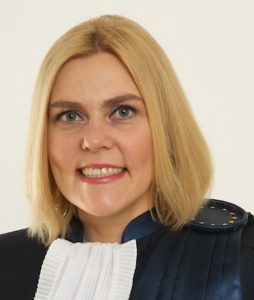 Julia Laffranque is a former judge (2011-2019) at the European Court of Human Rights in Strasbourg, France. She was previously a Justice of the Supreme Court of Estonia from 2004–2010 and Deputy Secretary General of the Ministry of Justice of Estonia from 1996-2004. Julia was awarded the Estonian White Cross, and she is Chevalier de l'Ordre National du Mérite of France. She was President of the Consultative Council of European Judges of Council of Europe (CCJE) from 2008-2010, President of the International Federation for European Law (FIDE) from 2010-2012 and a member of the Permanent Court of Arbitration (The Hague). She holds a Doctor Iuris (PhD) of Law degree from the University of Tartu and LL.M from University of Münster, Germany. Julia has published over 100 articles in Estonian, English, German and French in different European and US-American legal journals and speaks Estonian, German, English, French, Finnish and Russian. Her hobby is amateur acting and theatre; she has been member of Vilde Teater in Estonia and Tagora Theatre in Strasbourg. In 2015 she created Theatre Club of European Court of Human Rights. She also sings in the European Choir of Estonians and has participated at the Estonian Song Festival.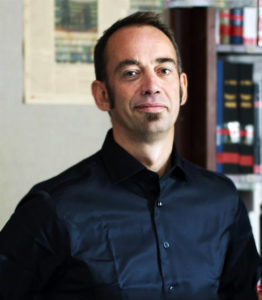 Malcolm Langford is a Professor of Public Law, University of Oslo and Co-Director of the Centre on Law and Social Transformation, Chr. Michelsen Institute and University of Bergen. A lawyer and social scientist, his publications span human rights and freedom of expression, international investment, international development, comparative constitutionalism, technology and the politics of the legal profession. Malcolm's awards include the University of Oslo Teaching Prize 2019, the University Medal in Economics from the University of NSW and the Young Scholar Prize from the European Society of International Law for his paper on Managing Backlash. Malcolm is also Co-Editor of the Cambridge University Book Series on Globalization and Human Rights, leads a major research programme on the politics of branding the Nordic Model, and co-coordinates three large research grants on the politics of rights. He directs the Centre on Experiential Legal Learning (CELL) and coordinates the Digital Lawyer project with financing from DIKU. He is the Chairperson of the Academic Forum for Investor-State Dispute Settlement (ISDS), coordinates the Forum for Law and Social Science, co-directs the Global School on Socio-Economic Rights and Constitutional Law and Rights research groups, and acts as an advisor to various UN bodies, governments and NGOs. He sits on the board of the European Implementation Network (EIN), ICJ-Norge and JustLabs.
---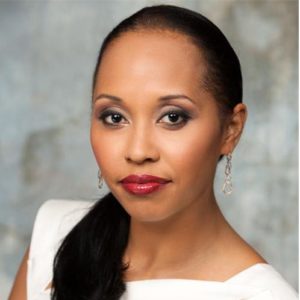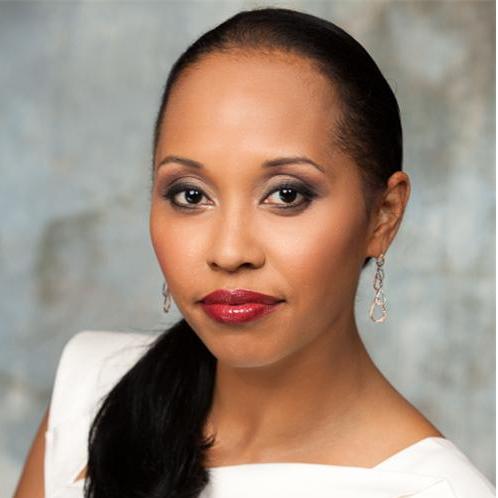 Kimberley Motley has earned a reputation as one of the world's most respected & successful international lawyers in human rights. Motley is the first & only foreign lawyer to litigate in Afghanistan's criminal, civil, & commercial courts. Her international practice of over 10 has grown and she represents people on almost every continent.
Kimberley's success has included but is not limited to, securing the first Presidential Pardon for a rape victim charged with adultery which subsequently decriminalized running away as a crime in Afghanistan, successfully returning children & women from the UK, Australia, U.S, etc who were internationally abducted, successfully working towards the release of Former Deputy Prime Minister Anwar Ibrahim in Malaysia and releasing Cuban artist El Sexto from prison. Her expert legal work has earned international attention on BBC, CNN, as well as profiles in The New York Times, Vanity Fair, among many others. Motley has given a TED TALK with over a million views entitled "How I Defend the Rule of Law." An award-winning documentary highlighting her work entitled "Motley's Law" was released in 2015. In addition to this, Motley's book LAWLESS was released in September 2019.
---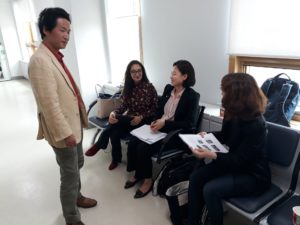 To help us better achieve our goals, we have built a network of public interest lawyers committed to the delivery of legal services at no fee or at substantially reduced fees to artists of limited means.