AGL SUBMITS COMPLAINT TO UNITED NATIONS WORKING GROUP ON ARBITRARY DETENTION
14 JUNE 2023. AGL submitted a complaint to the United Nations Working Group on arbitrary detention to take urgent action to ensure Galal's right to life and to physical and mental integrity are respected and to secure his timely release. On 1 June 2023, Galal quit drinking water in addition to his hunger strike and there is concern over the grave consequences on his life and health.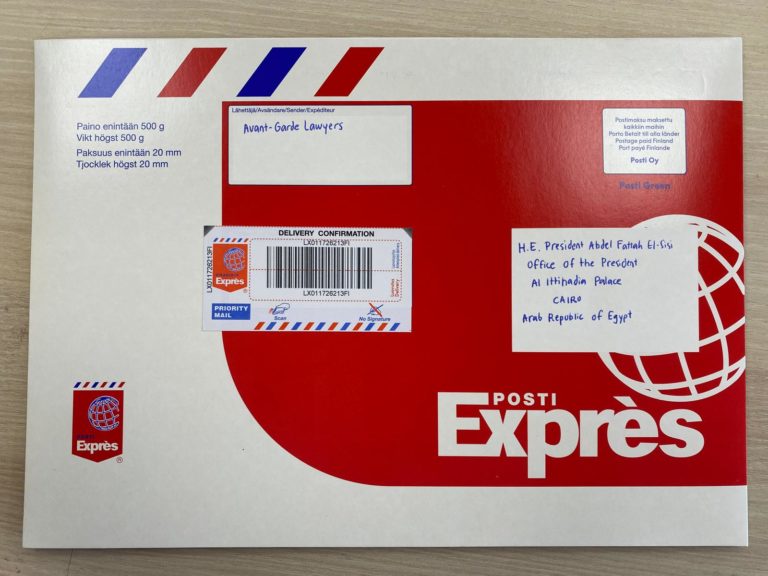 AGL WRITES TO EGYPTIAN PRESIDENT URGING FOR THE RELEASE OF GALAL EL-BEHAIRY 
17 APRIL 2023. AGL, along with other international organisations, wrote to the Egyptian President, appealing to him to release Galal El-Behairy and allow him to return home and celebrate Eid with his family and community. 
AGL WRITES TO PROSECUTOR GENERAL OF EGYPT URGING HIM TO ORDER THE RELEASE OF GALAL EL-BEHAIRY 
20 MARCH 2023. AGL wrote to the Prosecutor General of Egypt, urging him to order the release of Galal El-Behairy. AGL highlighted that a continuation of the deprivation of his liberty pending trial would undermine his right to a fair trial and presumption of innocence, a core principle in any system of justice. 
GALAL EL-BEHAIRY GOES ON HUNGER STRIKE 
5 MARCH 2023. Egyptian Poet Galal El-Behairy has been in prison since 5 March 2018. In July 2018, he was convicted in relation to a book of poetry that he had been planning to release, and had served the full-length of his sentence by 31 July 2021. Currently, he is detained on remand in the Badr Prison pending judicial proceedings in a different investigation, on similar accusations. On 5 March 2023, Galal El-Behairy went on hunger strike to mark five years of his imprisonment.