UPDATE: MUSTAFA GAMAL RELEASED FROM CUSTODY
Mustafa Gamal will be tried in liberty. M. Gamal received the decision to be released from custody this morning, days after we wrote a letter to President El-Sisi asking for his release because of the expiry of the 2-year time limit of his pre-trial detention. THIS was the reason given for his release.
On the eve of the Eid al-Fitr we sent a letter to President of Egypt Abdel Fattah El-Sisi calling for the release of poet Galal El-Behairy and web designer Mustafa Gamal
In February 2018 Egyptian artist Ramy Essam released a song and music video, Balaha, aiming to start a dialogue about where Egypt is now and where it could be. Lyricist of the song, poet Galal El-Behairy and Ramy's former social media expert Mustafa Gamal have been imprisoned in Egypt since. Director of the music video Shady Habash died in custody on May 1st 2020, after almost 800 days spent behind bars.
On 31st of July 2018, Galal El-Behairy was sentenced to 3 years in prison and a 10 000 L.E. fine by the Military Court in Cairo for his unreleased book of poetry.
The director of the Balaha music video, filmmaker Shady Habash, was also arrested and held in pre-trial detention until his tragic and untimely death at the age of 24 in Tora prison, Cairo, on the 1st of May. Shady Habash's death in custody is believed to have been caused by the failure of prison authorities to ensure Shady with timely access to a doctor and suitable healthcare.
Mustafa Gamal has nothing to do with Balaha. As a web designer, he is helping many with their social media platforms. One of his clients in 2015 was Ramy Essam – he only certified Ramy's fan page on Facebook, and this was the only connection between him and Ramy. When the song was released in 2018, him and Ramy had not been in touch since 2015.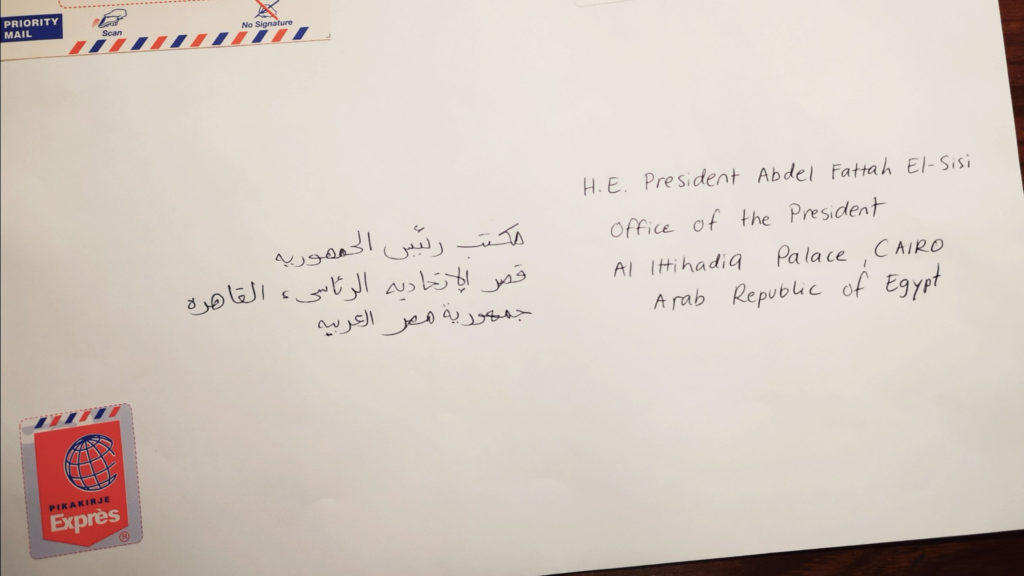 بمناسبة عيد الفطر ، من المعتاد في مصر إطلاق سراح أو العفو عن السجناء من السجن. نناشد الرئيس السيسي الإفراج عن 
مصمم الويب مصطفى جمال والعفو عن الشاعر جلال البحيري وإعطائهم الفرصة لقضاء عيد الفطر مع عائلاتهم.

اقرأ أكثر